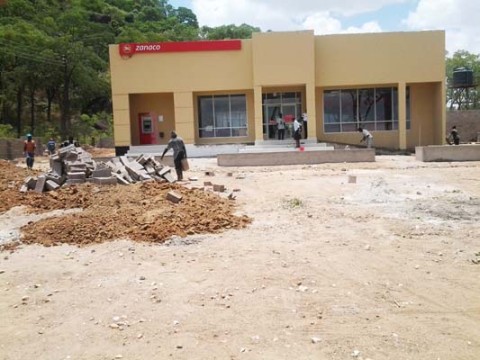 THE opening of the first-ever bank in Chadiza will provide businesses with various opportunities for expansion, district commissioner Paul Phiri has said.
Zanaco Bank is scheduled to open a branch in Chadiza next week in an effort to capture the unbanked.
Mr Phiri said the district had lagged behind in its business potential as most local investors are discouraged from starting up businesses due to lack of banking services.
"The opening of the bank is a great achievement to the business people and civil servants of our district," he said in an interview in Chadiza recently.
He said the banking facility will boost businesses in the area as most civil servants are discouraged from buying products from the district because they have to travel to Chipata to draw their salaries hence money will circulate within the area.
"For example, teachers used to receive salaries from Chipata and spend it on businesses that side. This disadvantaged local businesses," he said.
He said the residents are restricted to accessing banking services every Wednesdays when Zanaco personnel visit the area to offer transactions.
"Every Wednesday is a banking day [in the district] when various business people converge to conduct transactions," he said.
Mr Phiri said construction of the branch is almost complete.
He said the opening of the bank will increase the productivity of the people in the area as they will not have to spend days away from work.
Meanwhile, Mr Phiri said the progress made on the Chipata-Chadiza Road, which is at excavation stage, would add value to the development of the area as it will attract more investors.
On the farmer input support programme (FISP), Mr Phiri said the farmers have already received farming inputs.
"I am happy that farmers have received seed and Compound D fertiliser, which have since been distributed to the beneficiaries," he said.
He also said the storage facilities have been prepared to receive the urea which is expected to be distributed soon.
Commenting on crop marketing season, Mr Phiri said all the farmers that supplied crops the Food Reserved Agency have been paid.