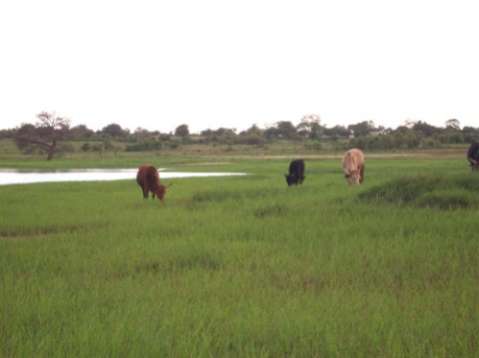 THIRTY-TWO cattle have died in Kazungula District of suspected poisoning.
Veterinary experts initially noted that the animals had diarrhoea.
Kazungula District veterinary officer Patricia Bwalya said 28 cattle died in Muchije Village of Kabuyu area in Chief Musokotwane while four died at Inonge Village within the same chiefdom.
Dr Bwalya  said farmers reported to her office on Friday last week that animals were dying.
She said the initial report indicated that about 25 animals died within a space of 45 minutes.
"We got the report from farmers around 18:00 hours on Friday last week. We started off around 19:00 hours and arrived in the area around 20:00 hours where we found three carcasses in Muchije Village in Kabuyu area which falls under Simango Veterinary Camp.
"The situation was bad in that we saw a number of carcasses along the way in the night," she said.
Dr Bwalya said her team took note of what they could see and opened one carcass where they saw frothy blots coming from the nose while the animal had an extended abdomen.
"When we opened one carcass everything appeared normal except for one or two challenges such as having an extended abdomen.
"The following day on Saturday, we went back to the same area and we confirmed that 28 animals died from one herd of 56 animals," she said.
Dr Bwalya said 36 cattle were affected out of which 28 died while eight recovered after the intervention of veterinary officers.
She ruled out the possibility of animals dying from lightning and anthrax because there were no such related symptoms.
"We suspect frothy blot but our differentials include poisoning, that is why we collected blood.
"That could have been poisoning which could be urea or another chemical poisoning. Anthrax was also ruled out but we collected blood samples to ascertain the real cause of death," Dr Bwalya said.
She said the blood samples from the carcasses were taken to the University of Zambia and Central Veterinary Research Institute in Lusaka for analysis.
Times of Zambia