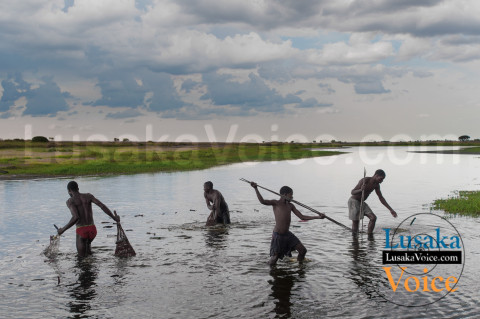 "Liuwa National Park, championing community involvement with wildlife conservation – Part 2"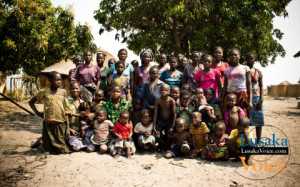 Founded in 2000 by the a group of highly regarded conservationists who were concerned about the decline of national parks in Africa, African Parks is a non-profit organization has a business approach to conservation.  It currently manages seven parks in six countries, two of which are Zambias Liuwa National Park and the Bangweulu Wetlands.
It has clocked 10 years of managing Liuwa National Park, an animal sanctuary on the flood plains of the upper Zambezi in Western Province. Some of its successes are trebling the wildebeest population from just 15000 in 2003 to 48000 this very day. Eland is the royal animal of the Baroste land but they were dying out so 46 Eland were purchased and re-introduced into Liuwa in 2005 and eight years later, that population has gone up-to 120.
Liuwa Plain has one of the oldest wildlife protection histories in Africa, having been originally been declared a royal hunting ground by the Barotse Litunga King, Lubosi Lewanika, in the 19th century and it continues to be a wildlife sanctuary today.
Despite the milestones African Parks has achieved at Liuwa, they have encountered challenges in their quest. Peter Fearnhead, CEO of African Parks says "One of the big challenges at Liuwa is that for six months of the year access is difficult due to flooding which means we have to use alternative means such as boats for the deployment of scouts and mattracks. The greatest challenges arise in relationships with statutory organisations such as ZAWA. When the statutory organisations understand the contract and the African Parks modus operandi projects are able to be successfully implemented, and success is achieved more speedily."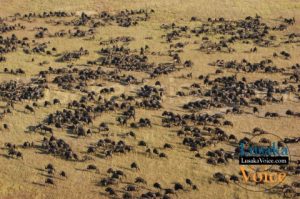 Another milestone African parks has achieved in Liuwa is increasing the population of the watted crane, which was only 588 in 2004 but now numbers 1 992. "When recovering a park what we do is try to re-establish the predator prey balance  so besides the eland and lions, one of animals we have reintroduced to Liuwa is the Buffalo even though this has been more complicated. The cattle in the adjacent Kalabo area were disease-free (from foot and mouth disease) which means that the buffalo that were being sourced needed to be too and at that time few in Zambia were. The initial founding herd of 18 was sourced from Sekula Island in Kariba, a population protected from foot and mouth, and facilitated by ZAWA. The current buffalo population of 62 is made up of additional buffalo purchases and their progeny. Liuwa's annual buffalo check, conducted last month, has established that 19 females in the herd are pregnant."
Following the success of the Bangweulu Wetlands Project and Liuwa National Park, African parks says it is open to new opportunities to managing more parks. Peter Fearnhead says "African Parks is always willing to consider new partnerships, not only in Zambia but also in other African countries and we do have more park projects in development. Whether or not we manage additional parks in Zambia depends on whether we are invited by ZAWA to do so."
African Parks holds true to its philosophy of developing a conservation led economy with the park at is core, thus creating benefits through job opportunities, skills and enterprise development. Just in numbers, African Parks employs 1000 people in some of the rural regions in Africa, directing contributing to the wellbeing of some 6000 dependants.
By ensuring that the interests of the local people has been taking into consideration through the establishment of Community liaison structures such as providing bursaries for school children and working in with donors to provide health facilities around parks.
Lusaka Voice Staff Writer
H.M.