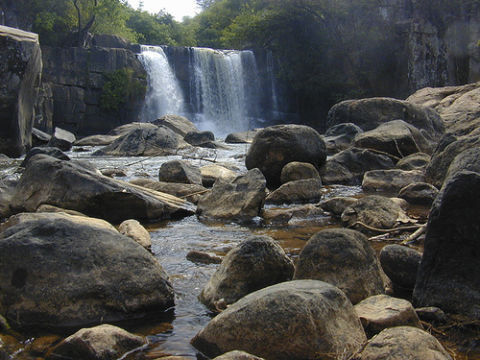 THE Government has spent more than US$32 million on the construction of 15-megawatt (MW) Lunzua power project in Mbala district in Northern Province.

Once completed, the project whose total cost is $51 million would increase generation capacity by 14.8 MW and improve the quality of power supply in the region.
Speaking after a delegation led by Mines, Energy and Water Development Minister, Christopher Yaluma, Lunzua Power Station manager Enerst Banda said more than US$32 million had been spent on the power plant.
He said Zesco had, however, a shortfall of $19 million to complete works at the power station.
"We have a shortfall of about of $19 million to complete works at the power station and the contractor has done 61 per cent of the works so far," he said.
Mr Banda said late arrival of penstock materials for river diversion was affecting the works at the power station and appealed to the Government to assist in swift clearing of the materials saying the plant was strategic.
The first transformer is expected to be switched on in July 2014, while the last machine is scheduled for September 2014 and currently the contractor is building dams and waterways which will tap water from Lake Tanganyika in Mpulungu.
Speaking after touring the power plant, Mr Yaluma said he was impressed with what had been done so far and urged Zesco to ensure that quality standards were adhered to by the contractor.
"I am impressed on the works done on the power plant, Government will resolve the challenges so that the contractor moves at the fast pace to move forward with the project," Mr Yaluma said.
Acting Zesco managing director Kenneth Muteto, who was part of the entourage said Zesco was in talks with the Secretary to the Treasury for the release of the money so that works continued and finished as scheduled.
"The concerns will be attended to so that works continue, we are discussing with the secretary to the treasury to find out when  the money allocated in the 2014 National Budget is released to Zesco," Mr Muteto said.
Times of Zambia