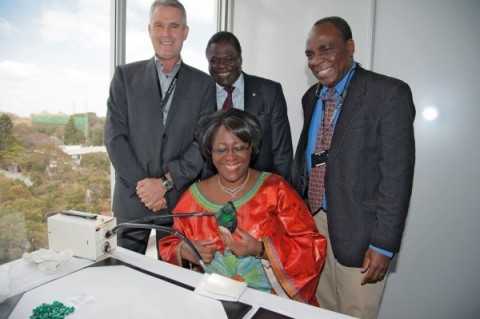 THE Government has started re-profiling small-scale mining licences for Manganese in Luapula and Central provinces.
Mines, Energy and Water Development Deputy Minister Richard Musukwa said in an interview in Ndola that the process was aimed at transforming small-scale licences into large-scale mining permits that would attract credible investments into the country's manganese industry.
He said the two provinces which were heavily endowed with deposits of manganese, could not attract investment in the past due to persistent activities of illegal mining.
Government was losing colossal sums of money through illegal manganese mining which is smuggled into neighbouring countries.
"Government through the Zambia Consolidated Copper Mines-Investment Holdings is re-profiling small-scale manganese licences and transforming them into large-scale permits that will attract credible investors.
"This is also being done to ensure a fair and profitable return from manganese mining, so that the industry contributes to job and wealth creation for the local people," Mr Musukwa said.
He said several overseas investors had already shown interest in developing manganese reserves in Luapula and Central provinces.
Mr Musukwa said Government would ensure sustainable investments in minerals other than copper, add value to the mineral wealth in Zambia.
Government would simultaneously work to develop amenities such as electricity supply to unconnected areas, so that investors could establish processing plants to add value to the mineral deposits in the country.
Times of Zambia