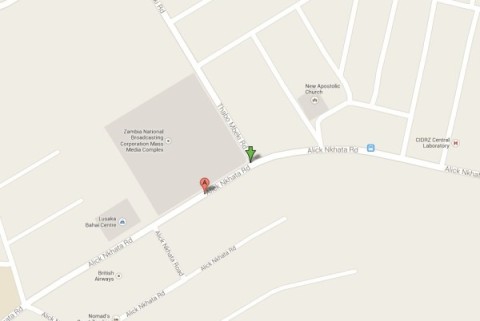 Four Lusaka motorists last night of Dec 6th cheated death in an accident along the Alick Nkhata Road.
The accident happened at 20-30 hours at the traffic lights near the Zambia National Broadcasting Corporation (ZNBC).
This was when the driver of an Altezza, registration number IT 4679 ZNB oversped and rammed into and damaged a Toyota Corolla registration number ABR 486 which also hit into another Corolla registration number ALE 9934.
A ZANIS crew that rushed to the accident scene found the three cars in a series damaged and stuck together.
The driver of the Altezza refused to talk to the press. He looked in a drunken stupor.
One of the affected drivers, John Phiri, narrated that he was coming from Longacres and stopped at the traffic lights (robots) but suddenly, he realised that his car had been bashed by a Corolla from the rear
'I stopped on the robots because it was indicating red and suddenly l heard a loud bang from behind. I came out only to see my car had been hit into and damaged by the Altezza,' Phiri said.
And Police Officers talked too at the accident scene referred all queries to Police Service Spokesperson, Charity Chanda-Munganga.
'We've informed our superiors about this accident. If you want more details call our Spokesperson, Ms Chanda-Munganga,' a senior Police Officer said.
By press time, Ms Chanda-Munganga's mobile phone went unanswered to find out if she had received the report.