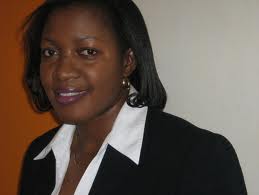 Government has directed labour officers to competently and fairly apply labour laws to meet the expectations of workers and investors in the country.
Labour Commissioner, Cecilia Kamanga, made the call when she officiated at a Labour Administration and Capacity Building workshop at Ndozo Lodge in Chilanga for recently recruited Ministry of Labour and Social Security Labour Officers deployed mostly in the newly created districts.
Mrs Kamanga urged the officers to use the knowledge and expertise gained to exert leadership in handling employment relations, labour, social security and occupational health issues.
The Labour Commissioner revealed that government had recently ratified the International Labour Organisation (ILO) Convention C 81 which will enable the labour ministry access funding from ILO for labour administration.
Mrs Kamanga also said government will continue to review the labour laws to align them to challenges and demands of prevailing labour markets.
She also announced that as part of its rebranding exercise, her ministry will launch an online jobs portal where job seekers and employers can interact.
And ILO Country Director, Martin Clemenson, in a speech read on his behalf by ILO Representative, Namucana Musiwa, said his organisation will continue to offer support to strengthen labour administration and inspection in Zambia.