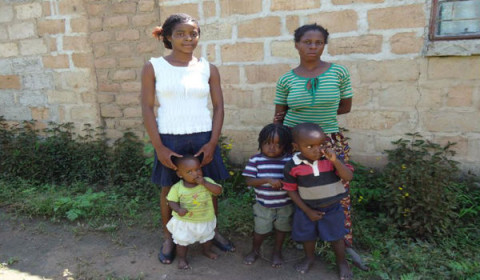 The Child Fund organization through its Mumbwa Child Development Agency has released K92, 000 to support school going orphans and vulnerable school going children (OVC) at six schools in Mumbwa. 
Presenting the cheques to school head teachers at the District Education Board Secretary's office this morning,  Mumbwa Child Development Agency Manager Davis Chafye said his organization targets to assist 6,000 OVCs in its catchment area where they operate from.
Mr.Chafye said the pupils targeted are those who will be writing examinations next year.
He added that the school administration in all the six schools helped to identify OVC s that had problems in paying fees and that Mumbwa Secondary school had the highest number of such pupils and was given K52, 000 while the other five schools shared K40,000.00.
The Federation Manager added that his organization is making efforts to clear the outstanding balances for the first and second terms,
Among the schools that benefited are Mumbwa and Nambala secondary schools.
Others are Moono, Mkanda, Nachibila and Namunde primary school.
And receiving the cheques on behalf of other schools, Mumbwa secondary deputy head teacher Webby Chikaza said the money will help the beneficiary schools to meet some operational costs.
Mr. Chikaza called on other organizations sponsoring OVCs to emulate Child Fund by helping pupils to pay the fees consistently and in time.