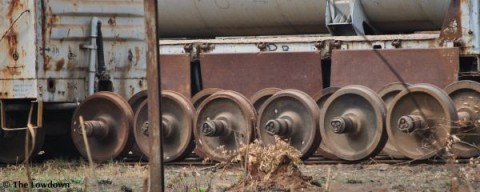 Government says it is looking for strategic partners in reviving the former Njanji commuter train service.
Speaking during the tour of the Njanji railway line in Lusaka today, Transport, works, supply and communication Permanent Secretary Charity Ngoma says efforts to revive the railway line have been prompted by the increase in traffic in the city.
Ms. Ngoma says government will assess the possibility of reviving the Commuter train considering that there has been a lot of encroachment and vandalism around the railway line.
She says once the layout of the railway line is revisited and its viability is assessed, government will be on course to revive it, stating that government is committed to reviving all the railway lines be it cargo, passenger or commuter trains.
Ms. Ngoma adds that with regards that those that have encroached on the railway line, a way out will have to be found.
She further adds that government will soon appoint a technical team to inspect the entire Njanji Commuter railway infrastructure to determine how best to revive it.
And Mambwe Zulu a resident of George Compound said reviving the Njanji commuter train service will help overcome the challenge of transport that the residents are facing.
QFM