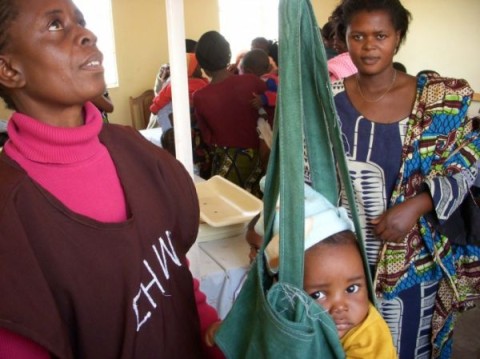 GOVERNMENT has called on the Western Province medical officer to address the high incidences of unsupervised deliveries in order to prevent incidences of maternal mortality in the area.
Gender and Child Development Minister Inonge Wina said despite the district having three midwives, it was important for the provincial medical officer to address the issues of unsupervised deliveries in the province.
He said among the 10 provinces of Zambia, Western Province has the highest maternal mortality rate.
According to the 2013 United Nations Development Programme (UNDP) – Millennium Development Goals (MDG) provincial profile, currently the maternal mortality ratio for the province was 786 deaths per 100,000 live births , this was above the national ratio of 591 deaths per 100,000 and four times above the national target of 162.3 deaths per 100,000 live births.
The report further points out that one of the major causes was an increase in the number of unsupervised child deliveries.
Speaking at the opening of a Mother's Waiting Lounge at Muoyo Royal Village, Nalolo district, Ms Wina said Zambia could not continue to lose such a high number of human lives.
Ms Wina said the opening of the mother's shelter marks an important milestone in the calendar of the people of Muoyo.
She said the shelter would not only provide comfort to pregnant women but most importantly, prevent unnecessary deaths resulting from labour complications..
She said women health in the country in particular reproductive health needed urgent attention because it resulted in high maternal mortality.
Chinese Ambassador to Zambia Zhou Yuxioa said he would continue to support community initiatives that are aimed at uplifting the lives of the people.
"Ms Wina approached me and wanted help with the construction of the mother's maternity waiting lounge in Muoyo village," he said.
The mothers waiting lounge would benefit the women of Muoyo village and the Chinese envoy was happy to be part of this initiative.
This is an international partnership that seeks to promote infrastructure development, expertise and resources in the healthcare sector will go a long way in improving maternal and child health in Zambia.