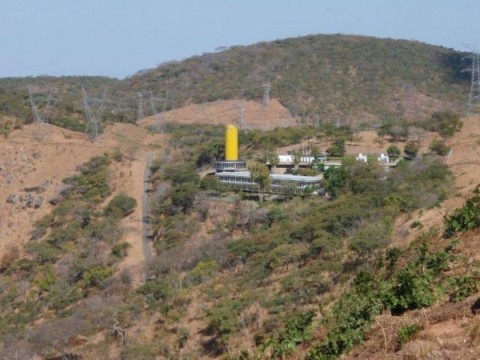 THE Swedish Government has provided US$3.8 million financial support towards implementation of feasibility studies for the Kafue Gorge Regional Training Centre (KGRTC).
This marks the beginning of the implementation of phase one of the transformation of KGRTC according to the 2013-2017 business plan.
Swedish Ambassador Lena Nordstrom said the Swedish government had agreed to provide a total of 25 million Swedish Krowns (about US$3.8 million) towards the undertaking of feasibility studies for the KGRTC plan.
Speaking during the signing of the Memorandum of Understanding (MoU) in Lusaka yesterday, Ms Nordstrom said the move was the first step towards KGRTC realising its ambition of self-sustainability.
She said as part of its sustainability process, the centre had proposed to build a small hydro power plant which would serve a duo purpose of generating power for sale and also for training purposes.
Ms Nordstrom said the energy sector was key to economic development saying that there was need to ensure energy infrastructure in the country was always in a condition to deliver reliable and quality service.
She said Zambia needed to develop new energy infrastructure to be able to meet the rising demand from new residential areas and industries.
"We view KGRTC as a strategic institution that could help Zambia in providing the quality staff needed for the development and running of the energy sector," she said.
Ms Nordstrom said the government of Sweden would like to reiterate its support to the energy sector in the coming years.
Speaking at the same function, KGRTC chairperson Morecome Mumba said the signing of the MoU marked the beginning of the implementation of phase one of the transformation of KGRTC.
Mr Mumba said the investments expected to be made by the Swedish government towards the development of KGRTC would ensure the training centre delivers quality services as stated in the mission and vision.
In a speech read for him by Zesco director transmission Chris Mubemba, Mr Mumba said the centre was confident that it would fulfill the requirements of the agreement and utilise the grants on the intended project.
He said in this agreement Zesco has guaranteed to assist with technical and other expertise to ensure that phase one and two were executed professionally.