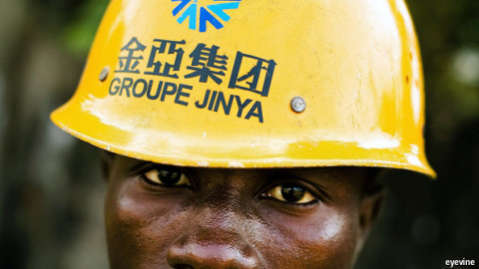 FOUR of Zambia's largest mines have created employment estimated at slightly over 100,000 on the Copperbelt and 40,000 in North-Western Province says the International Council on Mining and Metals (ICMM).
The four mines include Mopani Copper Mines, Konkola Copper Mines (KCM), Lumwana Mine and Kansanshi Mine.
Visiting chief economists at Oxford Policy Management (OPM), Mark Henstridge, said yesterday that the mining industry has made significant contribution to employment and uplifting living standards in the country.
Dr Henstridge is an economist from OPM that undertook an analysis and came up with a report on behalf of ICMM on how mining can better contribute to broad-based economic and social development in Zambia.
He said mining companies in Zambia are investing considerable sums in training in order to raise productive as this will result in higher qualifications and better wages for employees, but it will not in itself create new jobs.
"Mining employment levels have risen on the back of the gains in investment and production. But the sector's contribution to direct employment still accounts for less than 2 percent of the total labour force and 8 percent of total formal sector jobs,"  Dr Henstridge said.
Dr Henstridge was speaking during a briefing held at Intercontinental Hotel in Lusaka last week.
The issue of employment in the mining sector has recently taken centre stage with Government and some mines taking opposing sides regard laying off some workers.
Recently KCM announced that it would lay off an estimated 1,500 workers, triggering a national outcry and resulting in President Sata issuing a directive to the mining company not to fire any worker.
Just 48 hours Lumwana Mine in North Western Province retired 86 workers and hours later KCM went ahead to dismiss 76 employees defying the presidential directive.
Meanwhile, an analysis by ICMM says KCM, Mopani, Lumwana and Kansashi last year spent under US$70 million on social investments, equivalent to 0.3 percent of Zambia's gross domestic product (GDP).
According to ICMM the largest proportion of these investments went towards health at 43 percent, followed by infrastructure 24 percent and education at 14 percent.
The rest went towards business development at 8 percent, livelihoods support at 4percent and the remainder of  5 percent towards donations and compensation.
Mines in North-Western Province spent the majority of their social investment expenditure on infrastructure, while those on the Copperbelt mainly spent on health.