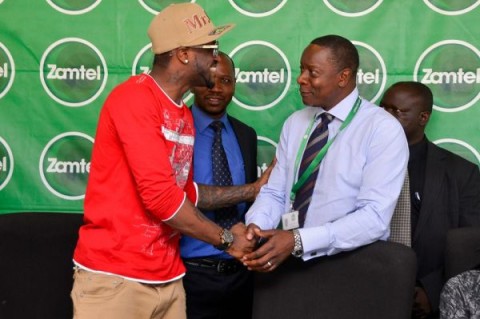 ZAMTEL'S investment of US$4 million in upgrading telecommunication network in Livingstone has boosted mobile network and internet accessibility in the tourist capital.
Speaking at the Zambia Institute of Marketing annual conference in Livingstone yesterday, Zamtel chief marketing officer Evans Muhanga said the firm has increased cell sites from 12 to 23 high capacity sites third generation (3G).
Mr Muhanga said working with partners like Ericson Telecommunication Company, Zamtel conducted trials to deploy fourth generation network on mobile phones.
"The company's strategy is to increase network access and affordability to provide customers with the necessary services. We also have shares in essay cable (sea cable providing internet services) that helps us to deliver the required bandwidth," he said.
In Livingstone, Zamtel has a project called FTTX which is a fibre to home and business premises aimed at reviving landlines and enhancing broad band and data handling services.
He said Zamtel has another sea cable through Tanzania and has also partnered with Zesco on a fibre project aimed at ensuring resilience and reliability of internet connection.
Mr Muhanga also said Zamtel plans to connect the nation with fibre optic and link all the districts to e-governance services for Government institutions to run efficiently.
"As we celebrate the 100 years of existence, we want to be dynamic and relevant to the people we serve. For Blackberry lovers, we will be launching the service soon and also partner with other service providers," he said.
Mr Muhanga said Zamtel has acquired 128 new 3G high capacity sites for Lusaka and by the end of 2014, the company will be the best network service provider in the country.
He appealed to Zambians to support the company by investing in the firm as it prepares for an initial public offer on the Lusaka Stock Exchange.
"If you spend your money on Zamtel, you are helping the company to grow. Zamtel is a Zambian firm, we don't have things like transfer pricing or management fees for the company to pay less taxes or declare a loss," Mr Muhanga said.