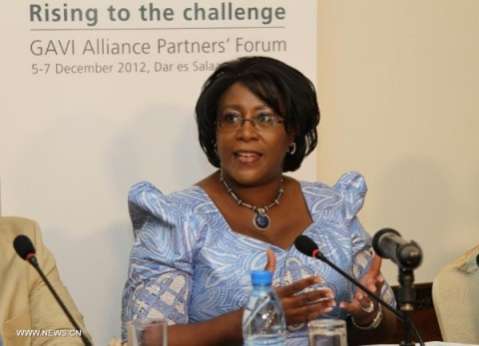 The University Teaching Hospital (UTH) Pediatric Centre admits over fourteen to seventeen thousand children with HIV related illnesses every year.
Speaking at a high level discussion on the sidelines of the ongoing third HIV national Convention in Lusaka this afternoon, chaired by First Lady Dr. Christine Kaseba, UTH pediatrician Dr. Chipepo Kankasa says there is need for more to be done to maintain and improve mother infant care in the country.
Dr. Kankasa explains that the pediatric centre is readily available to attend to the children but that the challenge is the shortage of equipment to get the tests done in the shortest period of time.
She laments that samples from some parts of the country delay to be communicated back to the patients.
Dr. Kankasa stresses that the pediatric centre is also working around the clock to ensure that it offers the best services to the patients.
She adds that the problem is lack of network system to ease the way results are delivered back to other parts of the country.
Dr.Kankasa has since appealed to the ministry of Health to engage in serious talks with the Zambia Information Communication Technology Authority to help come up with an sms system to ease communication with hospitals and clinics in far flung areas.