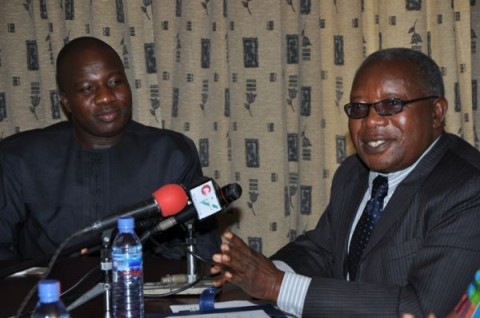 CHIEF Government spokesperson Mwansa Kapeya says the United Party for National Development (UPND) should not make cheap political capital out of President Michael Sata's call for national unity and reconciliation.
President Sata in his message to mark Zambia's 49th independence anniversary called for unity and reconciliation among Zambians.
In response, UPND deputy spokesperson Cornelius Mweetwa claimed that it was difficult for his party to reconcile with President Sata when opposition Parliamentarians had their constituencies denied Constituency Development Fund (CDF).
Mr Kapeya has since accused Mr Mweetwa of trying to make cheap political capital out of Mr Sata's call for national unity and reconciliation.
Mr Kapeya said it was unfortunate for Mr Mweetwa who is Choma Central Member of Parliament to take a retrogressive stance against the President's call for national unity and reconciliation.
"It is, therefore, unfortunate that the UPND MP wants to use the President's call for reconciliation to set pre-conditions for the UPND to take part in the reconciliation.
Honourable Mweetwa should not enjoy making political capital out of nothing," he said.
Mr Kapeya, who is also Information and Broadcasting Services Minister, said in a statement that Mr Sata's call for reconciliation was timely and necessary for national unity.
He said the CDF, corruption and Patriotic Front wrangles that Mr Mweetwa raised, important as they might be, came second to national unity and reconciliation which were a pre-requisite to national development.
Mr Kapeya said when other countries in the region and beyond were shedding innocent blood over similar issues, the President's call for unity and national reconciliation should be embraced by all peace-loving Zambians.
The minister said it was sad that an upcoming and promising politician like Mr Mweetwa should play the ostrich and mislead the nation at a time when the President was preaching reconciliation and unity of the country.
"Those wishing to get into power must wait for elections in 2016 and not attempt to seize power through underhand methods or tactics," he said.