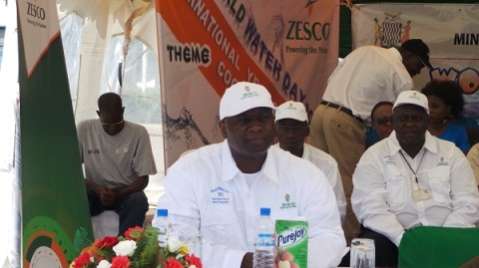 ZESCO Managing Director Cyprian Chitundu has attributed the delay in the implementation of President Michael Sata's directive to connect Shang'ombo District in Western Province to the national electricity Grid to delays in releasing funds for the project.
Last week during a meeting with 25 pupils from Sioma Secondary School, President Sata expressed surprise that ZESCO had not connected Shang'ombo to the national grid despite his directive when he went to open the district hospital.
Mr. Chitundu says his firm has already been to Shang'ombo to do scoping and the costing of the whole project of connecting the District to the national grid and that what is remaining is for government to release the funds for them to implement the presidential directive.
Mr. Chitundu explains that the best line to connect the District to the national grid will be a 132 KV line but that the power utility firm can still set up a 66 KV line which will cost approximately 20 million United States Dollars.
And Mr. Chitundu has disclosed that in tandem with the Presidential directive to connect Shang'ombo District to the national Grid,ZESCO also intends to connect some parts of North Western province to the national Grid.