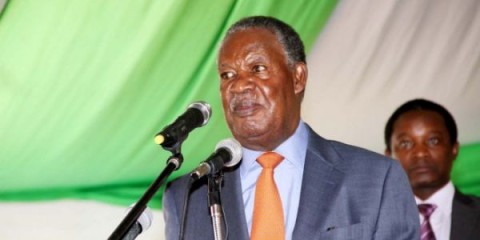 PRESIDENT Sata says young people should not rush into early marriages and has urged them to work hard at school because their future depends on education.
The President said this yesterday when 25 pupils from Sioma Secondary School in Western Province visited him at State House.
This is according to a statement issued in Lusaka yesterday by special assistant to the President for press and public relations George Chellah.
And President Sata wondered why Zesco has not yet finalised connecting Shangombo to the national electricity grid.
"I am surprised that they haven't connected your area to the national grid because when I last visited Shangombo to officially open the newly-constructed hospital, I directed that Zesco speeds up the process of connecting the area to the national grid," he said.
The Head of State reaffirmed his Government's commitment to improving education and other infrastructure such as roads in line with the Patriotic Front manifesto.
The pupils were led by Sinjembela member of Parliament Poniso Njeulu, who is also deputy minister of Information and Broadcasting Services.
Others in the delegation were five teachers and two United Party for National Development councillors.
During the meeting, Mr Njeulu expressed gratitude to the Head of State for meeting the pupils and their teachers at short notice.
He said Sioma is the only secondary school in his constituency.
Mr Njeulu thanked President Sata for giving Sioma the district status which has resulted in improved service delivery to the people.
Sioma Secondary School deputy head teacher Mundonda Muhau thanked the President for providing resources to undertake various development projects at the school such as completing the construction of an ablution block, which has remained incomplete since the school was opened in 1994.
And speaking on behalf of the pupils, school headboy Mubita Kwalombota thanked President Sata for appointing Mr Njeulu as deputy minister and for facilitating the construction of a tarred road to Sioma.