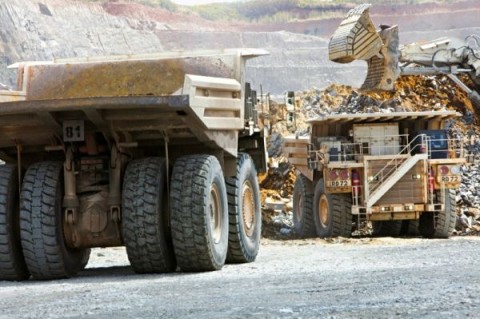 PRESIDENT Sata has ordered the revocation of a statutory instrument (SI) which lifted 10 percent export duty and allowed Konkola Copper Mines (KCM) to export copper concentrates to South Africa.
The President said at State House yesterday that SI number 89 of 2013 should be revoked because Minister of Finance Alexander Chikwanda was wrongly advised into signing it and that it is depriving Zambians of their resources.
Mr Sata summoned Zambia Revenue Authority (ZRA) commissioner general Berlin Msiska and commissioner of customs Dingani Banda to explain how the SI was issued but later chased them out of the pre-Cabinet meeting and ordered them to revoke the SI.
"The two of you get out of this meeting, go and prepare the revocation of this statutory instrument. Go and see him [director of budgets at the Ministry of Finance] and tell him I want it to be revoked.
"Go and have done it. The minister cannot sign without your advice. You must have recommended to him that he signs," he said.
The Head of State said this when Mr Msiska tried to explain that the revocation has already been made and submitted to the director of budgets at the Ministry of Finance.
Mr Sata wondered why Zambia should start exporting soil to South Africa now.
"So you want soil to be exported by ZCCM or KCM to South Africa. Now, Honourable Chikwanda, if today we start exporting soil, Zambian soil, and we charge excise duty on talk time and exempt on soil, are we not going to deprive Zambians?" President Sata said.
The President said nobody knows what is contained in the soil which KCM was supposed to be exporting to South Africa.
Mr Sata called Mr Banda (commissioner of customs) to explain how the SI was issued.
In response, Mr Banda said the SI was issued following concerns of stockpiled concentrates on which officials from the Ministry of Finance and ZRA thought Government would get some value on the mineral royalty from the stockpiled soil.
But President Sata wondered whether the proceeds from the soil would be returned to Zambia or not after the minerals had been processed.
At this point, the Head of State asked Mr Banda how old he was and he responded that he was 40.
"How old are you?" Mr Sata asked.
Mr Banda responded: "I am 40 years old Your Excellency."
Mr Sata: "Are you 40 years or 48 years?"
Mr Banda said he was 40 years old.
President Sata: "You are much younger than me and you are supposed to be more reasonable than me."
The President said ZRA officials advised Mr Chikwanda to sign the SI to export soil to South Africa from which Zambia was not going to benefit anything.
Mr Sata also asked Mr Banda why he should be kept as commissioner of customs at ZRA.
"Mr ZRA [Mr Msiska], where are you? Is there any logic for you to advise my honourable minister to export soil, because these people can go and dig the whole tipper truck and export to South Africa and you have the so-called commissioner of taxes or customs," he said.
Mr Sata said if it had not been for the forefathers who died in the 1949 mine strikes, no-one would have been enjoying the benefits from the mining industry.
"You do not value that, that is why you do not have hair on your head. If you do not have hair and if you cannot look after your own hair, which people can you look after? People died for this country to maintain you people, useless people," he said.
President Sata said Zambia fought for independence 49 years ago but there are people who are still misleading ministers.
And Mr Msiska said the revocation of the SI has already been prepared and submitted to the director of budgets at the Ministry of Finance.