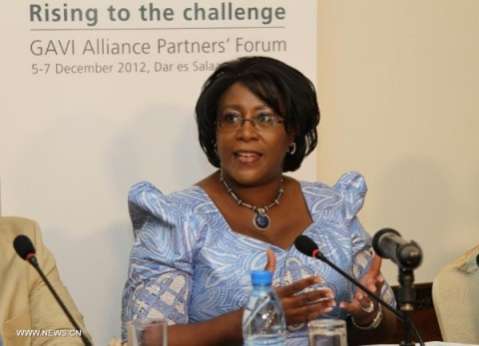 GOVERNMENT has congratulated First Lady Christine Kaseba for being honoured with the Frontline Leaders Award at the 2013 GBC Health Africa Regional Conference in South Africa.
Minister of Information and Broadcasting Services Mwansa Kapeya said in a statement that the award adds to the long and growing list of international accolades Dr Kaseba continues to receive for her passion, love and dedication to public service, particularly in championing the welfare and wellbeing of women and children.
"This is a well-deserved award and a source of great pride and honour to the people of Zambia," Mr Kapeya said.
He reiterated Government's support and that of the Zambian people towards Dr Kaseba's noble cause.
In May this year, Dr Kaseba received a Frontline Award from the Global Coalition on Health in recognition of her work in women and children health issues.
The coalition also recognised her work in reproductive health, cervical cancer as well as her effort in improving maternal health.
Dr Kaseba was also conferred with an Honorary Fellowship Award for her professional work as an Obstetrician-Gynaecologist at the 61st 2013 American Congress of Obstetricians and Gynaecologists (ACOG) annual clinical meeting.
In September 2012, the First Lady was honoured with the Global Leadership of Excellence Award by the Cancer Foundation –Susan G Komeni. The award recognised the exemplary personal commitment of Dr Kaseba in the fight against cervical cancer in Zambia.
On Thursday last week, Dr Kaseba received the Frontline Award at the 2013 GBH Health Awards.