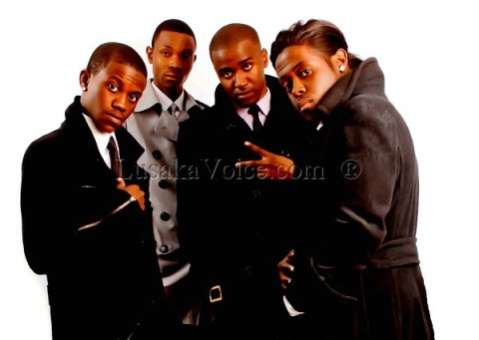 The new single has hit the airwaves on MTV BASE, Channel O and TRACE Tv and is receiving massive airplay on radio stations across Africa.
Its heavy rotation on MTV Base Africa's Big Base Beats and on Channel O, two of Africa's premiere music video channels, leaves this master piece a must watch.
Directed by Kevin Bosco Jnr under Yahu Edits, Just Ride which features Kus Ma and Tiri has scenes of international standard when it comes to music video production.
The new hit talks about the group's life in the music circles and how they interact with their fan base.
It also talks about the challenges that hip-hop artistes face as they go about their work of pleasing hip-hop lovers world over.
Just ride is an exciting and unique blend of hip-hop and Afro-pop. The rap switching back and forth by the rap group in the song makes it one of the best hip-hop video on the music scene.
Its lyrics contain English, local languages such as Nyanja and other African languages such as Zulu, in order to reflect their Southern African origins.
The infusion of the sound and the genius use of local, African and global references to create lyric magic to this song, lets every hip-hop lover relate to it.
Showing an international approach, the music video was shot from the poolside with Zone Fam teasing and interacting with their fans that showcased different dancing skills both in and outside the pool.
Zone Fam is arguably the number one hip-hop group managed by Duncan Sodala of Slam Dunk Records under Taurus Record label.
Its members are individually known as Dope G, Jay Rox, Yung Verbal and Thugga.
They all share the passion for hip-hop that made them gel up and craft a creative bond that leaves hip-hop music lovers in awe each time the group raps or performs.
Zone Fam are a top hip-hop outfit with great numbers and music videos to their credit including Shaka Zulu on Em,
Contolola, and Mabhodela (Bottles) among others.