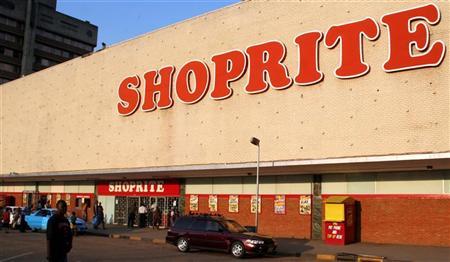 OVER 2,000 Shoprite Checkers workers yesterday went on strike at various outlets countrywide to press for the implementation of the minimum wage as set by Government.
And Labour and Social Security Minister Fackson Shamenda has said investors must strive to satisfy the needs of the workers and not just themselves.
Government has set a minimum wage for shop workers at K1, 132.4 and K522.4 for domestic workers.
The Jesuit Centre for Theological Reflection (JCTR) has its Basic Needs Basket at K3, 625 as at May for Lusaka.
Shoprite shops in Lusaka, Livingstone, Ndola, Kitwe, Kabwe, Chingola and Solwezi were yesterday all closed with the workers vowing not to go back to work until their salaries were raised in conformity with the set minimum wage.
National Union of Commercial and Industrial Workers (NUCIW) president Robert Musanje said in an interview yesterday that the workers will not go back to work until the chain store, headquartered in South Africa, pays them better wages.
"Shoprite in Zambia is making huge profits yet it has continued to pay its workers as low as K400 and K70 per week. This is against the laws on wages," Mr Musanje said.
Mr Musanje accused some Shoprite managers of being arrogant and that all the workers want are salary increments.
"Their [workers] issue is straight-forward. Today [yesterday] we will meet with the Deputy Minister of Labour Ronald Chitotela to chart the way forward," he said.
Shoprite deputy general manager Charles Bota declined to give the side of the chain store's position on the matter.
"I cannot give you any details until we meet with the Minister of Labour," Mr Bota said.
Mr Shamenda advised NUCIW and Shoprite management to resolve their differences and stop inconveniencing the public.
He said though that its investors should attend to the needs of their workers because human resource is the most important asset of their investment.
The minister said Government does not want irresponsible investors who award themselves hefty salaries at the expense of the majority workers.
"I would like to urge the union and management at Shoprite to resolve their issues, but most importantly, investors must always strive to please their workers and not only themselves," Mr Shamenda said.
In Ndola, operations at Shoprite and Hungry Lion were disrupted after workers resolved to go on strike over the alleged failure by management to implement the revised minimum wage.
They are also demanding to be engaged as permanent and pensionable workers.
The workers, who spoke on condition of anonymity, said they want their salaries to be above the revised minimum wage and to be employed as permanent staff.
In Chingola, NKWETO MFULA reports that workers converged on Shoprite premises around 07:00 hours singing solidarity songs.
The workers are demanding their accrued benefits and improved casual contracts.
And BUTTYSON KANDIMBA reports from Solwezi that workers gathered at Shoprite premises around 07:00 hours and locked the entrance and exit gates.
The workers sang solidarity songs and chanted anti-management slogans.
The workers wondered why Government has allowed Shoprite to continue paying them salaries below the revised minimum wage.
In Kitwe, NKOMBO KACHEMBA reports that the workers loitered while the supermarket was closed.
In Livingstone, CHAMPO MUYEMBE reports that the workers kept away from the shop also demanding better conditions of service.
And in Kabwe, CHAMBO NG'UNI reports that management threatened to dismiss the striking workers if they did not resume work by 14:00 hours yesterday.
According to a notice dated October 14, 2013, Shoprite management urged workers to resume work and follow the right procedure to air their grievances.
"Accordingly, this notice serves to advise you that unless you return to your places of work and commence normal duties by 2PM today [Monday], the company intends taking serious action against you, which might include your dismissal from the company," the notice reads in part.
But by 17:00 hours, none of the workers had returned and the shop remained closed.