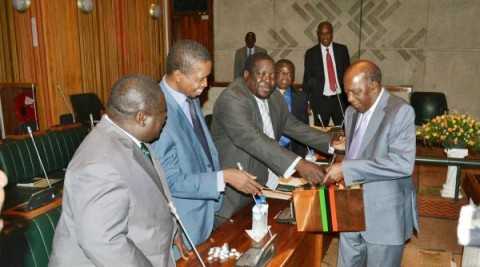 Solwezi central MMD Member of Parliament, Lucky Mulusa, has observed that Finance Minister, Alexander Chikwanda has done very little to grow the income base.
Mr. Mulusa has also noted that the country is going to record another Budget deficit next year because ten percent of 2014 National Budget has been allocated to debt servicing.
Mr. Mulusa has told QFM News that the rate at which the country is borrowing is alarming and it needs serious attention before the country runs into serious problems.
Mr. Mulusa adds that the country%u2019s deficit for next year will even be bigger as compared to the five percent budget deficit the country has recorded this year.
He says the 2014 National Budget does not inspire any hope for the Zambian people because the entire budget looks like a supplementary budget.