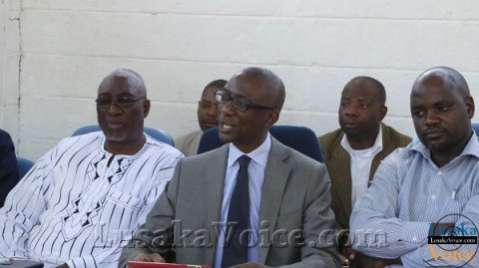 THE Patriotic Front government has taken a new approach to running the country, National Restoration Party (NAREP) president Elias Chipimo has said.
Mr Chipimo says granting permission to the opposition to hold rallies and allowing former President Rupiah Banda to travel are indications of a new approach to governing the country.
Mr Chipimo said at a press briefing in Lusaka today that NAREP is happy with the new developments.
"We cautiously welcome the easing of these draconian laws," he said.
He said, however, that Government must go beyond easing restrictive laws and ensure freedoms are enshrined in the laws.
And Mr Chipimo has advised opposition parties to be responsible when holding rallies.
He said cadres must not engage in misconduct which could compel the police to bar them from holding rallies.
"I appeal to other political parties to assemble responsibly. Don't engage in violence and give the police grounds to stop the rallies," Mr Chipimo said.
Meanwhile, Mr Chipimo says President Sata possesses unique charisma.
He said no one will ever match the President's style of politics.