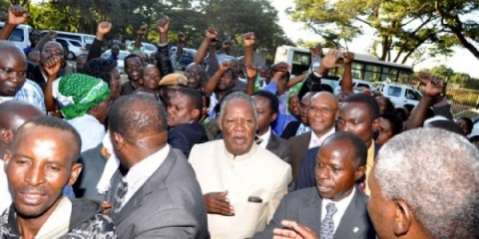 Scores of Patriotic Front cadres thronged Kenneth Kaunda International Airport this afternoon to give President Michael Sata a thunderous welcome back home.
The PF cadres clad in party regalia went wild signing solidarity songs as the President alighted from the Emirates Airline plane at about 16:00 hours.
President Sata took time to greet the cadres shortly after greeting Ministers and other government officials who had gone to welcome him at the Airport.
President Sata was in New York where he had gone to attend the United Nations General Assembly which he addressed.
The President in his address to the UN General Assembly called for the need for Africa to be given permanent seats on the UN Security Council.