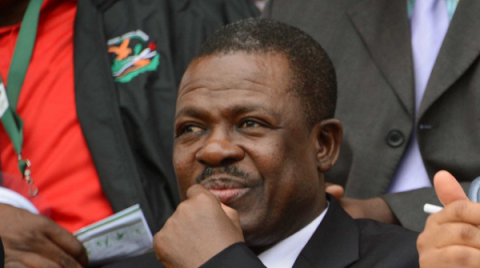 MINISTER of Justice Wynter Kabimba says the roadmap for enacting the new constitution will be published when the technical committee on drafting the constitution hands over the final draft document to Government.
Mr Kabimba said in Parliament today that holding a referendum as a way of adopting the new constitution will depend on the format and content of the draft constitution.
He said Government will comply with the existing provisions of the Referendum Act CAP 14 of the Laws of Zambia in holding a referendum.
Mr Kabimba said this in response to a question from Chembe member of Parliament Mwansa Mbulakulima (MMD), who wanted to know when the roadmap for enacting a new constitution would be published.
Mr Mbulakulima also wanted to know if Government has included, in its roadmap, the holding of a referendum as a way of adopting the new constitution and, if so, when the referendum would be held.
Mr Mbulakulima further wanted to know what the estimated cost for holding the referendum would be.
In response, Mr Kabimba said the cost of holding the referendum would only be determined after the details of the process itself have been worked out.
This was during the question for oral answer session.