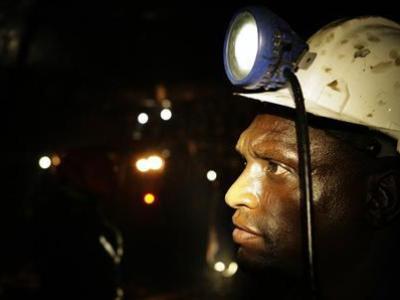 AN illegal miner was yesterday crushed to death after a rock fell on him at Mopani Copper Mines Salvage yard.
Moffat Mbilikita, 35, died after a rock fell on him during an illegal mining operation while in the company of his fellow illegal miners.
Copperbelt Police Chief Joyce Kasosa confirmed the incident and indicated that Mr Mbilikita died on the spot after a rock crushed his head and right arm. His body is in the Kitwe Central Hospital (KCH) mortuary.
In another incident, a pedestrian in Chililabombwe has died after being hit by a vehicle with a South African registration number on Kasumbalesa Road.
Harrison Mwansa , 31, died after being hit by an Iveco van, registration number CM 27P GP, which was being driven by Chali Mbole, a South African.
Mr Mwansa, who was hit on Monday night as he was crossing the road, sustained deep cuts on the head, broken ribs and legs and died on the spot.
A pirate taxi driver is battling for life at KCH after he was stabbed and wounded by two criminals who 'booked' his vehicle.
Ms Kasosa said the assailants sped away with the Toyota Spacio.
The taxi driver was attacked on Monday around 23:00 hours along Kitwe-Chingola Road.
Meanwhile, a villager in Nakonde has been shot dead by unknown people who suspected him of being a wizard.
Muchinga Police identified the deceased as Simon Sichilongo of Chief Nawaitwika's area.
Mr Sichilongo, who was in his 60s, was shot in his waist after residents accused him of being a wizard.
The deceased was not liked by his family members who had been accusing him of practicing witchcraft.
His body was taken to Nakonde District Hospital mortuary.
Meanwhile, a man in Chilubi who allegedly attempted to axe his wife to death has been admitted to hospital after a mob lynched him.