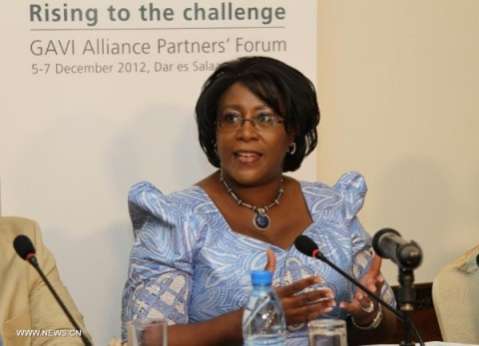 FIRST Lady Christine Kaseba's charity work is well-meaning and complementary to Government's efforts in the provision of health services to the people, Government has said.
Chief Government spokesperson Mwansa Kapeya said the first lady was setting a good example of hard work through various charitable works aimed at uplifting people's living standards.
"Government wishes to pay glowing tribute to the first lady and calls on all well-meaning Zambians to support her noble efforts in contributing to people's well-being," he said.
Mr Kapeya, who is Information and Broadcasting Services minister, advised all Zambians to support the first lady's charitable work that had so far benefitted many people.
The minister said in a statement in Lusaka yesterday that Dr Kaseba had taken up various health and poverty-related issues which she had chosen to champion.
The first lady had also set up a charitable organisation called Ubutala Bwa Bumi to help the underprivileged in society.
Mr Kapeya said the work Dr Kaseba had been doing was not unique to Zambia as it was a standard practice by many first ladies across the world.
He noted that United States first lady had an initiative called 'Let's Move' which aimed at solving the problem of obesity among citizens, apart from supporting programmes on cancer, children, arts, environment and hunger.
"It is sad that a few people engage in unfair criticism when renowned and reputable institutions have been appreciating the work the first lady has been doing in the country," he said.
In May 2013, Dr Kaseba received a frontline award from the Global Coalition on Health in recognition of her work in women and child health issues.
The coalition also recognised her work in reproductive health, cervical cancer and her efforts to improve maternal health.
The first lady was also honoured with the Global Leadership of Excellence award by the Cancer Foundation.