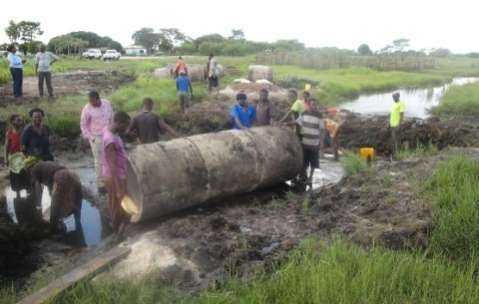 GOVERNMENT has engaged consultants to conduct a feasibility study to ascertain the possibility and cost of replacing the TAZAMA Pipeline, Energy and Water Development Minister Christopher Yaluma has said.
Mr Yaluma said in an interview in Lusaka that a feasibility study on TAZAMA was needed as it would assist Government to establish what was supposed to be done on the pipeline.
"So we have engaged consultants who are carrying out a study on TAZAMA and this study will be able to guide us on what is expected to be done to the oil pipeline and further establish the cost. We will only be able to establish the cost once we receive the final document on the study," Mr Yaluma said.
Mr Yaluma said the pipeline needed a total overhaul, either running a new line parallel to the existing one, adding that the pipeline had outlived its usefulness.
The minister said Government was currently carrying out maintenance works on the pipeline to make it more efficient.
"This will result in having bigger channels unlike the ones we have at the moment and that is the more reason we want to have them replaced with bigger ones," he said.
Mr Yaluma said so far, nine pumping stations, six in Tanzania and three in Zambia had been replaced and what Government was trying to do now was to replace the remaining part of eight inches and replace it with the 12 inch one.
He said replacements of the parts of the pump line would be a continuous process until all the old parts were done away with.