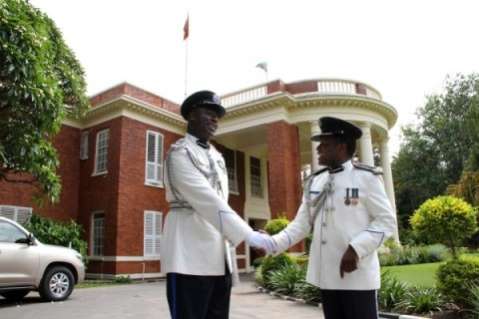 The Zambia Police Service has denied allegations that it favors members of the ruling Patriotic Front (PF) when enforcing the Public Order ACT.
This follows concerns by some opposition political parties and Civil Society Organizations who have questioned the criteria the Zambia Police use to allow the ruling party members to stage public processions when opposition members are denied permits to hold similar gatherings.
Police acting Spokesperson Rae Hamoonga says the Police implement the Public Order Act in the exact way the legislation stipulates and that no political party is being is favored or suppressed in the enforcement of the Act.
Mr. HamoOnga has also clarified that the Police did not permit the PF youths who marched to State house last week.
Mr. HamoOnga has told Qfm in an interview that this why the same PF youths were blocked from using the Presidential lane and denied access to ZNBC premises during their demonstration.