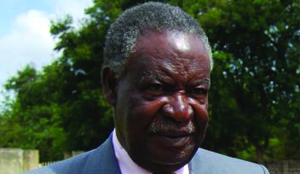 Republican president Michael Sata today led hundreds of mourners at the Church service for the late former Defence Minister Ben Mwila who died on Saturday in South Africa.
President Sata arrived at the Cathedral of the Child Jesus in Lusaka were church service for the late Mr Mwila was held at about 10:50 hours accompanied by First Lady Christine Kaseba.
The body of Mr Mwila 70 the country's longest serving Defence Minister this far arrived at the Church at 11:05 hours.
He will later this afternoon be put to rest at Leopard Hill Memorial Park.
Ministers and opposition political party leaders are among people who have turned up to bid farewell to the National Democratic Focus leader.