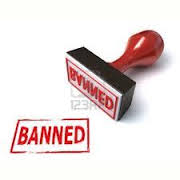 THE Registrar of Societies has denounced a group calling itself the Linyunga Ndambo Association for pursuing what he says is a 'criminal agenda and acts inimical to national security'.
Chief Registrar of Societies Kakoma Kanganja has categorically stated that the Linyunga Ndambo and any affiliate associations are not registered with his office.
"Given the unlawful happenings in the Western Province in respect of Linyunga Ndambo and other affiliate associations, I wish to state that the office of the Registrar of Societies is displeased with the reported activities," Mr Kanganja said.
"Any attempts to have any of their (Linyunga Ndambo Association) groups registered will not be recommended and tolerated because their intentions are inimical to the security of the nation."
This follows the detention of 45 purported Barotse Agreement activists in Western Province last weekend.
Mr Kanganja said the Linyunga Ndambo Association was unlawful and, according to Section 23 of the Societies Act Chapter 119 of the Laws of Zambia it could not be registered.
Mr Kanganja said this in a statement issued in Lusaka yesterday by Home Affairs head of public relations Moses Suwali.
He said his role as chief registrar, in the registration and regulation of societies, was statutory and meant to ensure criminal elements did not form societies for purposes of pursuing criminal agendas or acts that threatened the country's internal security.
Mr Kanganja said his office was mandated under the Societies Act Chapter 119 of the Laws of Zambia to, among other functions, effectively and efficiently register all societies for them to operate legally.
Forty five people were detained between August 14 and 17 this year, comprising 27 from Kalabo, nine from Senanga and another nine in Mongu.
Defence Minister Geoffrey Mwamba and his Home Affairs counterpart Edgar Lungu who were in Mongu at the weekend confirmed the development during a routine security check of the province.
Two of the activists are currently on the run and have been identified as Mumbutwa, who declared himself as administrator-general for Barotseland, and Masiye, a teacher at Sioma High School.
"We have found that there is a gentleman, in fact an activist, by the name of Mumbutwa and he has declared himself as administrator-general of the Barotseland and on 15th August 2013, he actually even wanted to hoist his flag," Mr Mwamba said.
"It is a very serious offence hoisting a flag within a Government. You see, you can't declare a government within a Government. That is treasonable and in any case if he is found, because I believe he is on the run, we have to make sure that the law deals with him severely because he can't declare a state within a State".
Mr Mwamba said Mumbutwa's attempts to hoist a flag were thwarted by alert security wings and that Masiye's house belonging to the Ministry of Education was believed to have been used as a meeting place for the illegal activities.