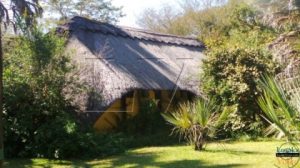 SOME lodges in Livingstone have increased their accommodation rates by an average of K200 and above in anticipation of increased demand for rooms during the 20th session of the United Nations World Tourism Organisation (UNWTO) General Assembly.
But Livingstone Lodges and Guest Houses Association (LILOGA) vice-chairperson Alex Munthali has described the increment as illegal because his members agreed to reduce the rates during the UNWTO conference.
A survey conducted by the Times in some lodges in Livingstone yesterday revealed that accommodation rates have been increased by between K100 to K300 for the period of the UNWTO conference.
The lodges, which are currently charging an average of K200 to K250 per room, would be charging between 300 and K500 per room during the UNWTO General Assembly.
A manager at a named lodge, who declined to be named, said his entity may even consider increasing accommodation rates per room to K1, 000 from the current rate of K250 due to increased demand for accommodation in Livingstone.
A survey further revealed that some lodges were currently fully booked for the period of the UNWTO General Assembly.
But in a separate interview in Livingstone yesterday, Mr Munthali expressed shock at the increment in accommodation rates because his members agreed to reduce the rates during the UNWTO conference.
Mr Munthali noted that most people who would be accommodated in lodges and guest houses were civil servants who may not afford high accommodation fees.
"We have agreed to reduce accommodation rates because we felt that most people who will visit Livingstone during this period are civil servants who may not have enough money to pay for high accommodation rates.
"I will do my independent survey and take to task those of our members who are going against our decision not to hike accommodation rates," Mr Munthali said.
Livingstone City in Zambia and Victoria Falls town in Zimbabwe will co-host the UNWTO General Assembly from August 24 to 29, 2013.
Official hotels selected to offer accommodation to delegates to the General Assembly on the Zambian side are Royal Livingstone Hotel, David Livingstone Safari Lodge and Spa, Zambezi Sun Hotel, Protea Hotel, Courtyard Victoria Falls Hotel, Chrismar Hotel, New Fairmount Hotel and Fallsway Lodge.