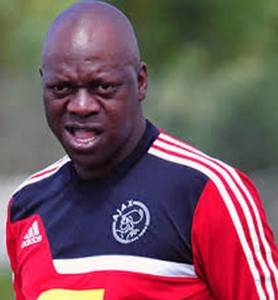 ZIMBABWE national soccer team coach Ian 'Dibango' Gorowa says fatigue, which is likely to take its toll on some Zambian players due to the long journey from France will work to his team's advantage when the two sides meet in the rescheduled African Championship of Nations (CHAN) final round qualifier on Sunday in Harare.
But Zambia assistant coach Matsauso Mwale dismissed Gorowa's sentiments as mere wishful thinking.
According to Zimbabwean newspaper The Herald, Gorowa said his charges want to take advantage of an element of fatigue on the part of Zambia and build a solid first leg platform when they host the Chipolopolo at Rufaro Stadium on Sunday.
The former Moroka Swallows and Mamelodi Sundowns coach Gorowa said while they were disappointed by the postponement of the game, he had immediately turned his attention to the rescheduled fixture.
He said Zambia's match against Senegal in France today will be useful for the Chipolopolo's preparations, but the Warriors can capitalise on the Zambians being tired.
Gorowa wants skipper Masimba Mambare and his troops "to take full advantage of that".
"It's good for them Zambia that they have a warm-up match in France, well done to them for arranging such a game but the fact that they will be involved in a lot of travelling from France to Harare after that game on Wednesday could work in our favour and we have to try and take advantage of that," he said.
He, however, said his team will not look much on what Zambia is doing and will not cry over its lack of resources but will instead concentrate on its own preparations.
"We know what our limitations are and we will always use whatever is at our disposal. We have not lost focus of the main objective that we have which is to try and qualify for the CHAN finals and we will work hard to achieve that," Gorowa said.
But Mwale said the Chipolopolo squad have a competent medical team to help deal with the fatigue that may result from long travel.
The Nkana coach said the team will remain focused and will not be distracted in any way.
"We will manage whatever fatigue that may arise from the journey and there is no need to be worried," he said.
He said the team could not train yesterday morning because the players arrived at 21:00 hours on Monday from Harare and they needed to rest.
Mwale indicated that he might call one or two players to the squad for training purposes.
"We will continue working hard here and our colleagues who are in France are also working hard.  I think we will be ready for the game," he said.
The battle of the Zambezi should have been played last Sunday but the tie was called off following the non-arrival of Cameroon referee in Harare. Aurelien Juenkou and his assistants Fuanta Joseph Lambi, Elvis Noupue and Christopher Nde.
There were indications on Monday that the Cameroon officials will still handle the encounter as they were still holed up in Nairobi Kenya by Monday night.
The match officials were first expected in Harare on Saturday morning but did not show up.
They were then expected to come on the following day and had even forced a delay in the start of the match from 15:00 hours to16:30 but the quartet still failed to make the final leg of their journey and consequently forced the postponement of the game to this Sunday.