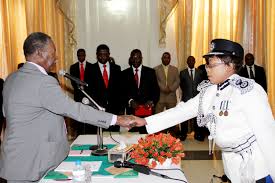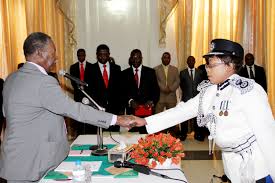 INSPECTOR-GENERAL of Police Stella Libongani says police will mount checkpoints and conduct patrols on the Great East Road and other routes leading to Mkaika constituency to regulate ferrying of party cadres from other places.
Ms Libongani said in statement issued on Friday that the measure has been taken to attain peaceful and violence-free by-elections.
"We shall ensure that unnecessary ferrying of cadres to this constituency (Mkaika) be regulated by mounting checkpoints and general patrols," she said.
She warned that political party members would be dealt with if they break the law during the campaigns in the forthcoming by-elections.
Ms Libongani said all political players should conduct their campaigns peacefully.
"We want to warn all political cadres that anyone who will be found abrogating the electoral code of conduct and any other relevant laws governing elections shall be made to account for his/her actions before the courts of law," she said.
"Though participation in by-elections is a constitutional right, we call upon all participants and stakeholders in the forthcoming elections to abide by all the rules and regulations of conducting free and fair elections."
She said the office of Eastern Province commissioner of police will regulate campaigns to avoid clashes and make good use of the available time.
Ms Libongani said the police command has already deployed enough officers to maintain law and order in Mkaika Constituency in order to attain violence-free elections.