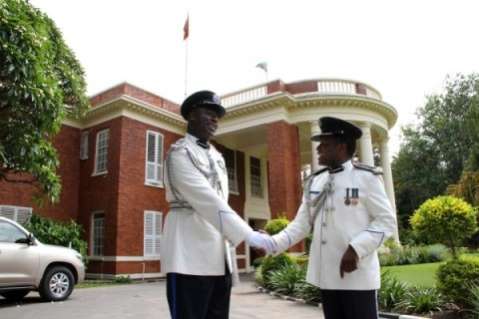 PRESIDENT Michael Sata has expressed concern over the fitness of the Zambia Police Service personnel.
And, therefore, the President has ordered Inspector General Stella Libongani to ensure the Police Service is physically fit.
Mr Sata said this at State House in Lusaka yesterday when he swore-in, two Police commissioners, Malcom Mulenga for Luapula and Lombe Kamukoshi for Muchinga Province.
"Madam IG, you need to ensure that you re-introduce physical training among your officers, they need to be fit," he said.
Mr Sata, who is Commander-in-Chief of the armed forces, hailed the two on their appointments.
And Ms Libongani said later in a statement that following the appointments of Mr Mulenga and Ms Kamukoshi, the Police chief for Muchinga Province Lemmy Kajoba had now moved to Western Province in the same capacity.
Western Province Police chief, Fanwell Siandenge has moved to Police headquarters as commissioner-in-charge of operations, while Philemon Mutale was moved from Luapula also to headquarters as commissioner-in-charge of administration.
She said the appointments were necessitated to fill the vacant positions of commissioners of Police at headquarters.
"The changes are with immediate effect. I wish to congratulate the two newly-appointed Police Commissioners on their well deserved appointments," she said.
Ms Libongani also said the Police were ready to ensure peace during next month's by-elections, in Mkaika, Petauke Central, Malambo and Mulobezi constituencies, slated for September 5.
She said the Police had managed to maintain law and order during last month's by-elections and would ensure the same during the next by-elections as well as the hosting of the United Nations World Tourism Organisation (UNWTO) summit scheduled to be co-hosted by Zambia and Zimbabwe this month.