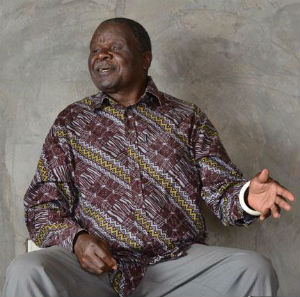 In greeting health delegates to his part of the world, Chief Macha of Choma, leader of the Tonga speaking people in southern Zambia unabashedly asked them, "What is your mission here?" Replying that they were to cover HIV, TB and Malaria in Zambia as topics for the international press, Macha declared, "You (want to) talk about TB, HIV, which are diseases . but first things first . we have to talk about our lives (here) first before we talk about diseases," the Chief countered.
Graciously welcoming journalists, Chief Macha of Choma acknowledges that his district, comprised of 260,000 people is affected under the burden of HIV, malaria and TB. He beams with pride at the fact that his district has made significant gains against the triad of disease in recent years.
There are currently 7,000 people on ARV (antiretroviral) treatment, AIDS related mortalities have been stalled. Malaria at one time was the cause of 1,700 hospital admissions and 64 deaths in 2001, a request to speak to a malaria patient at a nearby hospital was instead met by a smiling Choma who said "There are none at the moment." Doctors here have been able to end malaria cases by 95 percent.
"It all comes down to sanitation," Choma says. Reporters, intent on bringing out the usual set of questions related to HIV, malaria and TB are typically linked with peoples' behavior, the role of culture and tradition and empowerment of women.
Choma challenges basic assumptions of what mattered most to him, or his people.
As a self-described "sanitation man," recognized in Zambia and by the United Nations as a champion of sanitation in the region, after coming up with "one family, one toilet" slogan, of course, his focus on sanitation on hindsight was understandable. The statistics back him up.
More than 600 million or 70 percent of people on the continent still do not have access to a clean toilet. Poor sanitation is the cause of hundreds of thousands of deaths in Africa each year.
A survey in 2007 estimated that 32 percent of Zambians were forced to defecate in the open, while just 52 percent of the country had sanitation coverage. The chief hammered home the fact that access to a toilet and clean water was not a trifling matter of convenience.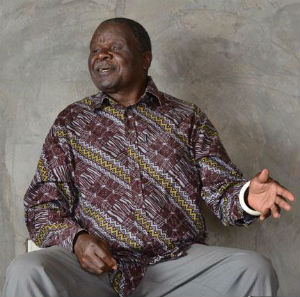 Poor sanitation he maintains is the black hole in a systemic cycle of poverty-poor hygiene-disease. Poor sanitation lays hidden behind the big names of malaria, HIV and TB, as the primary killers in Africa.
Under conditions of poor or no sanitation, millions live in constant risk of a myriad of diseases: The soiled hands feeding children medication and the contaminated water that carries typhoid and causes diarrhea, contribute to economic dysfunction and deaths.
While toilets and clean water won't solve the challenges related to AIDS, or TB, it certainly does illustrate a severe shortcoming of global health policy.
The Gods of global health policy appear merely intent "on keeping people alive" — but not transforming their lives.
"Zambia has succeeded in keeping people alive, but what kind of lives are they really living?" is the question the Chief left in our minds.
His Excellency goes on to tell us that his Chiefdom, comprising of 114 villages, now had 100 percent sanitation coverage, meaning that his area was declared an Open Defecation Free (ODF) zone since 2009.
The chief singlehandedly was able to improve sanitation from 50 percent to 100 percent in less than two years, and that his people built their own latrines.
Even more astonishing is that his was the first Chiefdom in Africa to be recognized for the feat. People need a good environment, and education to succeed, he said.
© 2013, Distributed by NEWS CONSORTIUM.