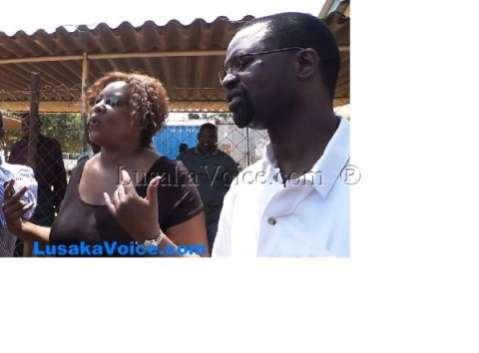 Former Petauke member of Parliament Dora Siliya may face a graft probe following pronouncements by the Supreme Court that her 2011 poll was marred by "massive corruption" and "illegalities", Home Affairs minister Edgar Lungu has said.
Mr Lungu said history is "replete" with examples of former parliamentarians that have faced a graft probe based on court pronouncements after a petition.
"Many Zambians will recall that in early 2000 an MMD member of parliament for Mulobezi Mr Michael Mabenga lost not only a parliamentary seat but a ministerial post due to electoral malpractices and he was probed thereafter…that case is not different from the Siliya one," Mr Lungu said.
Mr Lungu added: "the ball is in the court of the Director General of the Anti-Corruption Commission (ACC) and they must take the Supreme Court's corruption pronouncements seriously and make their own investigation and see whether they have a case to take to the DPP (Director of Public Prosecutions)…the court pronouncement was not a mere announcement, it was a serious ruling."
On June 28, the Supreme Court nullified  Ms Siliya's 2011 election citing "widespread" corruption allegations following a petition by PF losing candidate Leonard Banda.
Supreme Court judge Elizabeth Muyovwe in delivering the ruling said Ms Siliya engaged in "illegal" practices that affected poll results in her favour.
Mr Lungu's statement on whether the ACC may or may not probe Ms Siliya comes on the back of MMD vice-president Michael Kaingu suggesting that Ms Siliya will recontest the seat.
Ms Siliya has not officially stated whether she will recontest the seat, neither has ACC stated whether they will open a docket for a possible Siliya probe.