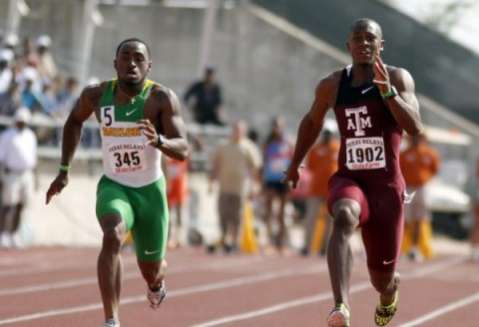 US based sprinter Gerald Phiri today seeks to put his Diamond League third round disappointment behind and find redemption in the Florida race.
Phiri who failed to qualify to the finals of the New York grand prix after finishing fourth said he would use the Florida race to improve on his technical abilities ahead of the remaining races in the Diamond League.
The New York Grand Prix which was won by Tyson Gay was the third round of 13 of the Diamond League.
He said the local race in Florida was important as it would also help him assess his progress after a long layoff with an injury.
Phiri said he would continue working hard to be one of the best in the world.
"I'm always training very hard because I want to be the best but also because I want to make my fellow Zambians proud. I want to inspire other young athletes and let them know that Zambian's can also be good and track & field," Phiri said.
He said to be the best in the sport one did not have to be a Kenyan or Jamaican but anyone with the talent.
"We don't have to be Kenyan or Jamaican, we have a lot of talent in Zambia and we need to find them, inspire them and nurture them through the correct training," he said.
"I am also looking for Zambian companies to sponsor me because I am a full time athlete and it's very expensive paying for training and medical treatment. Training to be an Olympic champion requires a lot of hard work but financially it is not cheap training to be the best."
"So if there is anyone is Zambia who is interested in supporting me financially I am very interested to get in contact with them."
LVNews