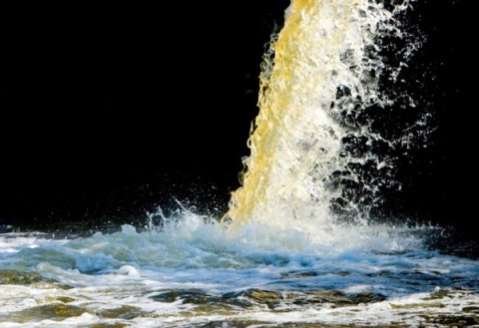 Siavonga water blues sorted-out
Siavonga, 26 May, 2013, ZANIS–The government has procured a 45
kilo watts submersible water pump worth over KR110,000 to help reduce the water blues experienced
by residents of Mitcho compound in Siavonga district.
Mitcho compound has been faced with a water crisis for some years due to
the ongoing construction works at Kariba North bank power station extension.
The construction works caused the main pipeline which supplies water to the area to be
cut due to the nature of the site plan.
Siavonga district commisioner Brave Mweetwa said in an interview this
morning that government through the disaster management and mitigation
unit (DMMU) had purchased a pump at the cost of KR110,000 with a
pumping capacity of 2,900 litres per minute.
" I can confirm that we have received the pump we were waiting for from the office of the
vice president through (DMMU). We are happy that finally we have a pump that will service the community," said Mweetwa.
Mr Mweetwa was glad that the pump was big enough to accommodate the water needs of Mitcho compound as it was
more than the specifications that were given by ZESCO and Southern Water and Sewerage Company ngineers.
" Considering the size of the pump we had asked for, it's even more
than the specifications that we were given by the engineers. It's too
big and we are happy for that because it will benefit other people as
well," said Mweetwa.
Meanwhile, some Mitcho residents talked to about the water pump
expressed gratitude to government saying God had answered their
prayers.
Bertha Mwape a community chairperson in Mitcho compound said the water pump will the burden of buying water
faced by the residents where a 20 litres container from the vendors at cost K2.00 while a drum is pegged at K15.00