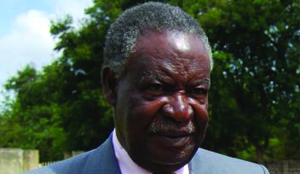 President Michael Sata has opposed the introduction of a US$10 tax on air tickets purchased by travellers leaving or entering the African continent as a measure to help fund the African Union-AU.
ZANIS reports from Addis Ababa that the air ticket tax was among the proposals contained in the progress report of the AU High-Level Panel on Alternative Sources of Funding, chaired by former Nigerian president Olusegun Obasanjo.
 The air ticket levy was among the two proposals suggested by Mr Obasanjo's panel during a meeting held in Addis Ababa today,
 The second option suggested by the Obasanjo panel was to introduce a US$2 hospitality levy applicable on all hotel accommodations within Africa.
 Discussing the progress report during a meeting today, President Sata said Zambia has overpaid her contribution towards the  maintenance of the African Union and all other Organisations to which she is a member.
 He noted that apart from the AU, Africa is still faced with a lot of problems ranging from  poverty, girl child education and unemployment among others.
" What we have to bear in mind is that apart from the AU, we have more problems in Africa, and these problems , yesterday we heard about people not going to school, poverty, problems of the girl child and when you are suggesting US$10, that is a lot of money because Africa still has a lot of problems of emancipation," said President Sata.
He called on the AU to come up with ways to minimize expenditure for member countries by suggesting levies for particular programmes instead of levies on hotel accommodation and air tickets.
" If the AU suggest a levy that they want us to pay for a particular programme we will pay, but not giving you levies because we are not going to levy anyone," Mr Sata said.
He explained that Zambia is working towards promoting her tourism industry and that this will not be achieved if accommodation rates are hiked .
" we would like to attract tourism in Zambia, if hotels become expensive, then some people are going to rise against us, the airlines are going to be less profitable," the President explained.
President Sata said Zambia wants to encourage people doing business and attract more tourists to visit the country.
" if the AU is running short of money, let us know how much they want us to contribute, we will not let Zambians or outsiders be levied",  he explained.
Zimbabwe's Robert Mugabe and Muhammed Mossi of Egypt were some of the leaders present in the meeting who supported the stance taken by President Sata.
Other countries which supported were Algeria and Chad.
The executive council of the UN at its ordinary session in 2012 endorsed the proposal by the commission to support the consultations on the alternative sources of funding.
A high level panel of eminent people met with a view to engage member states and come up with definite proposals for the outstanding issue of funding.