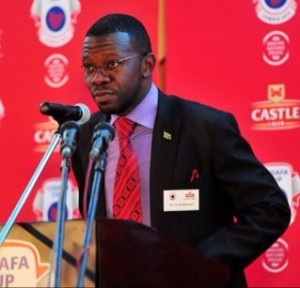 THE Football Association of Zambia has slashed gate charges for next months World Cup qualifiers against Lesotho and Sudan.
FAZ communications manager Erick Mwanza said at a media briefing that the association decided to reduce the ticket charges in order to allow more fans watch and cheer the national team for the crucial matches.
He said the two home matches were important to Chipoloplo's quest to qualify to its first ever world cup in Brazil next year.
"Our eye still remains topping group D and we feel fans play an important role towards that quest. That is why we have decided to slash gate charges by more than half," Mwanza said.
He said the northern and southern wings situated behind the goal posts would cost KR20 while the upper deck of the eastern wing will be KR50 and the lower deck costing 100.
The association further pegged the VIP section at KR500 while the western wing will cost KR100 and KR150 for the upper and lower decks respectively.
"We expect a lot of support from the fans throughout the match. This will help the team get the desired result. We don't expect to see VIP kind of support where fans only cheer the team occasionally," he said.
Mwanza further warned fans against buying tickets from illegal dealers.
Zambia who are leading group D with seven points will host Lesotho and Sudan on June 8 and 15 respectively at the 43000 sitter Levy Mwanawasa Stadium in Ndola.
Ghana is second in the group with six points followed by Lesotho with two while Sudan has only managed a point.
Meanwhile the under-20 team yesterday left for Namibia where they will play two friendly matches with junior team of that country.
The team which has just graduated from the under-17 will play its first match tomorrow before playing a curtain raiser for the friendly match between Namibia and Zambia senior teams.