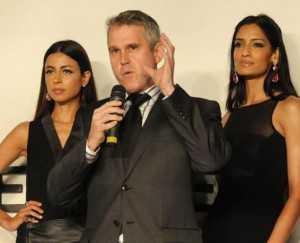 INTERNATIONAL and local gemstone experts will gather in Lusaka later this month for the first Zambian Emerald Summit.
The high-level event, which will be held at the Intercontinental Hotel on May 30-31, is designed to facilitate meaningful and valuable dialogue between key stakeholders within the emerald industry and is expected to attract senior government officials as well as leading mining and gemstone industry representatives.
"The summit will provide an opportunity for industry outsiders to better understand the emerald sector, and explore how the Zambian emerald sector might best be developed into a world leader whilst ensuring that the relevant revenues and profits accrue within Zambia," explained Ian Harebottle, Chief Executive Officer of Gemfields plc.
He sais Delegates at the conference will participate in presentations, panel discussions, question and answer sessions and networking events featuring a cross-section of local industry stakeholders, international gemstone and policy experts, and representatives of the Government of the Republic of Zambia.
Harebottled explained that a wide range of issues will be covered, with topics including transfer pricing; recording revenues and profits in Zambia; facts and figures on the Zambian emerald sector; updates from key emerald producers in Zambia; and issues affecting small-scale miners.
He further said there will be insights into how the informal and illegal emerald markets in Zambia function; adding value locally and the history of cutting and polishing in Zambia the international emerald market – competing with Colombia and Brazil; and gemstone tracing and certification – international developments.
He said Corporate social responsibility in the Zambian emerald sector will also be discussed, along with marketing Zambia's emeralds: exchanges, auctions, direct-selling and consumer advertising; and lessons from the diamond sector, other countries and history.
The summit sponsors, Gemfields plc, owns 75 percent of Kagem Mining Ltd, which operates the world's single largest emerald mine, in Lufwanyama District. The Zambian government owns the remaining 25 percent of Kagem.