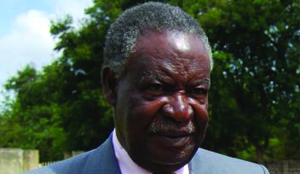 President Michael Sata has appointed opposition Movement for Multiparty Democracy (MMD) Mangango Member of Parliament, Robert Chiseki Taundi as Chiefs and Traditional Affairs Deputy Minister, Timothy Walamba as High Commissioner to Ghana and Brigadier General Patrick Tembo as High Commissioner to India.
And President Sata has conferred two prominent Lusaka Lawyers and High Court Advocates, Robert Simeza and Nchima Nchito with the status of State Counsels.
Mr. Sata has consequently sworn in Mr. Chiseki, Mr. Walamba and Gen. Tembo at a ceremony held at State House in Lusaka today.
He urged diplomats that will serve in the foreign service to work hard.
"For my colleagues that are going into Foreign Service, where you are going they would want to know you but instead, let them see you," he advised.
And President Sata said State Counsels were supposed to carry out voluntary legal advice to the government unlike the current trend where they criticise government in public.
Mr. Sata explained that the status of State Counsels was derived from the British legal system where they are referred to as Queen's Counsels hence should remain above board.
The President also appointed renowned Lusaka based comedian, Ben Phiri as new Luapula Province Permanent Secretary and has since sworn him in.
And in an interview with ZANIS after the swearing in ceremony, newly appointed Chiefs and Traditional Affairs Deputy Minister, Robert Chiseki Taundi called on politicians to put political and personal interests aside in order to develop Zambia.
Mr. Chiseki said the problem that the country was currently facing require concerted efforts from all well meaning Zambians.
Her said for this reason, he decided to accept a ministerial appointment from the Patriotic Front (PF) government.
He further called on all Zambians to support President Sata's all inclusive type of governance and be part of the solution problems of high levels of unemployment and underdevelopment.