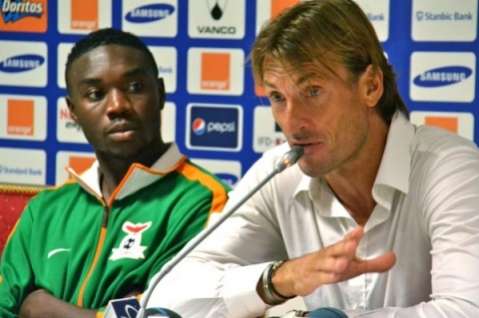 Zambia has slipped one place down the FIFA rankings by one place.
Herve Renard's side has move from 45 to 46th in the World as of May 9.
Zambia stay put for another month in seventh spot on the CAF zones top ranked teams.
Meanwhile, Cote d'Ivoire lead at 12th in the World, Ghana are second at number 22, Mali are third in 26th place.
African champions Nigeria are at number 28 while Algeria and Tunisia are 35th and 41st respectively.