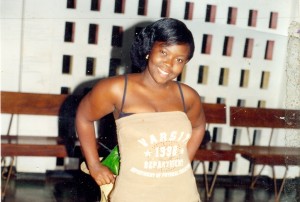 THE prosecution in the case of slain National Institute of Public Administration (NIPA) student Ruth Mbandu has told a Lusaka magistrate's court that 'great strides' have been made in the case.
Lusaka District criminal investigations officer, Frank Mumbuna said the docket which had been in the custody of his office for some time now was ready to be taken back to the Director of Public Prosecutions (DPP)'s chambers for further scrutiny and issuance of instructions.
This is in a matter in which the deceased's uncle George Kalomo, 31, Edward Siandima, 28 and Collins Sooma 23 are charged with the murder of Ruth 19, but had not been committed to the High Court for trial despite some of them having been in incarceration for about 10 months.
It is alleged that the trio on July 13 last year jointly murdered Ruth and later dumped her body near her mother's house in Emmasdale.
Resident magistrate Betty Malupenga has since given the State two weeks in which to ensure that there was progress in the matter.
Responding to a court order to update the court on the delay, Mr Mumbuna said his office had diligently conducted investigations and that all concerns raised had been looked into.
"I am pleased to inform you that I have so far conducted my investigations diligently and happy to inform the Court that all concerns raised had been looked with an eagle's eye and my considered hope is that the prolonged detention the accused had suffered shall be put to rest," he said.
Kalomo's lawyer, Kelvin Hang'andu has asked the court to open a preliminary inquiry into the death of Ruth because his client had been in detention for over 10 months without any fresh instructions being issued.
Mr Hang'andu said his client's status had been torn apart ever since he was arrested as he had continued to appear in court for a long time.
"My humble application is that once the client comes for mention in the next sitting, it (court) should open an inquiry with or without fresh instructions from the DPP's chambers because it will still be allowed to be adjourned," he said.