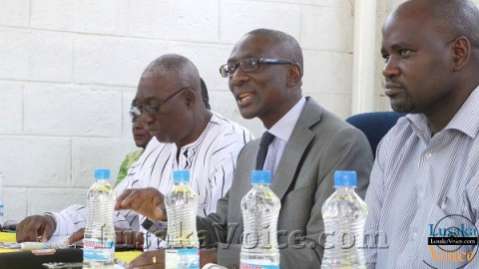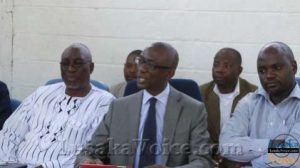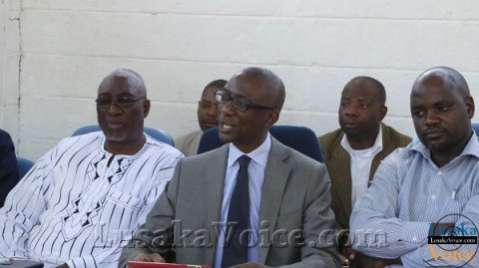 NATIONAL Restoration Party President Elias Chipimo has urged government to reduce on deputy ministers and not withdraw from providing fuel subsidies.
During a press briefing at their secretariat on Sunday morning, Chipimo said the funds government is spending on paying the bloated cabinet that President Sata condemned when he was in opposition and unnecessary by-elections can be used on subsidies.
He charged that hefty salaries and thousands liters of fuel given to the deputy ministers who are party officials on government can be used to build schools and hospitals for the majority Zambians especially in rural areas who are languishing in poverty and walking long distances to seek health care and get some education.
"Let President Sata reach out to parliamentarians to rescind Taima's if the seat has not been declared vacant, we can avoid these unnecessary by- elections and defections by the President rejecting any attempts by these people to join the party  for higher ranks and  reduce on deputy ministers at least one each ministry and save money," said Chipimo and added
"Our country cannot afford the cost and inefficiency of having 41 deputy ministers with an average of two deputy ministers per ministry costing us billions of kwachas in salaries, remuneration and support costs every month, why should the ministry of Agriculture, Commerce, Home affairs, Local government and Housing, Transport, works and supply and communications each needs three deputy ministers?" he said.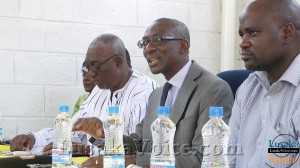 Chipimo urged President Sata to live up to his words and have a heart for the people on whose backs he rode to power and on whose minds he planted his promises.
And speaking during the briefing NAREP national chairman Joseph Mushalisa disclosed that the party will participate in the Fera by elections as way to prepare the party for 2016 general elections.
"Am proud to announce that NAREP will participate in the Fera by-elections as way to penetrate and prepare the party for October 2016 and also to teach a lesson to the defector in that constituency," said Mushalisa.
He also announced that the party has launched a 750,000 preparation program for NAREP to register members to the party to prepare for 2016 general elections.
However Chipimo urged father Bwalya to stick to his self  imposed retreat to listen to God's voice and not to give interviews to journalists on his second day of the retreat.
"I have no problem if Fr. Bwalya  wants to join politics, we will welcome and respect him like any other politician but for now let him listen to God's voice to hear if God really wants him to be a president or he should go back to priest hood," said Chipimo.
He has however implored Home affairs minister Edgar Lungu to live up to his words to institute an inquiry over his arrest, he said he would ask compensation for him and the party to finish the program that was cut short by the police officers.