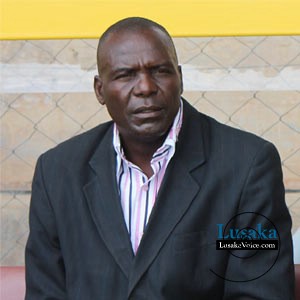 COACH Herve Renard says comments may land Mumba, who has been critical of the Frenchman, would land him  in big trouble.
Mumba is quoted in today's Times of Zambia as saying the idea of conducting trials for national team players to represent Chipolopolo in the African Nations Championship (CHAN) and COSAFA tournaments, had over-looked local coaches and may mockingly have been mooted in Paris or Cape Town.
When pressed for a comment the flustered looking Frenchman said, "That is a nice story. It will land him in big trouble."
Mumba has been critical of Renard and recently said the recent poor show of the Chipolopolo in international assignments was because the coach and his players relaxed and went on holiday.
The 2012 season FAZ team coach of the year stood up to Renard when the Frenchman took over the Under-20 team ahead of their chase for an Africa Cup place against Mali.
"As far as I am concerned this programme is moribund. We have a FIFA programme for the Under-17, 21, 23 and the current Under-20 is the best to qualify to become Under-23," Renard said.
"It is sad to just read in the paper that your player has been picked for trials when he is on the injury list at the club. In the past we used to get phone calls from the general secretary infirming you that such a player was needed and we would offer suggestions.
He added: "But you wonder what is happening now. Do they meet with these players in taverns? Because where do they talk about this selection programme? We shall not sit back and pretend as though things are oaky, but will discipline these players."
The three-day national trials have brought on board 162 players from across the country with the notable absence of Super Division coaches.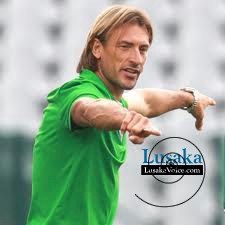 Renard is hoping to identify players to draft in the June Cosafa senior challenge and the African Nations Cup qualifiers.
However, there are questions as to how players in the amateur ranks could be expected to be the giant leap to the national level without having been nurtured through the development process.
Mumba is one of the few individuals in the local sports set up to boldly stand up to Renard who in the eyes of his handlers is infallible for having handed Zambia the 2012 Africa Cup crown.