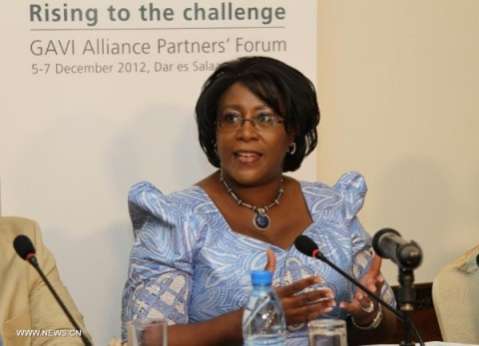 FEMALE entrepreneurs in the country are overlooked and undervalued, while in many instances they have to grapple with low levels of financing, First Lady Christine Kaseba has said.
Dr Kaseba said women entrepreneurs were faced with collateral constraints, technical deficiencies of entrepreneurship, legal and regulatory issues as well as weak policy coordination.
Speaking when she officiated at the joint commissioning of African Women Entrepreneurship Programme (AWEP) secretariat at Lusaks's Show Grounds yesterday, Dr Kaseba called on the Government to play a leading role in further examining the gender barriers that cause exclusion from mainstream entrepreneurship.
"Despite the positive strides in strengthening an entrepreneurship culture in Zambia, Government should play a leading role in further examining the gender specific barriers that cause exclusion from mainstream entrepreneurship," Dr Kaseba said.
She said it was high time people stopped stereotyping women entrepreneurs as street sellers, women selling groundnuts and other products along the road.
Dr Kaseba urged Government to ensure effective enterprise and training for women, improve access to credit and financial services as well as provide access to business development services, and access to markets.
Dr Kaseba who is also AWEP patron said affirmative action for women entrepreneurs should be scaled up and that the financial institutions in Zambia should push the frontier of financial outreach to women in the country.
Dr Kaseba urged financial institutions to invest in financial literacy and public awareness and support for the role of women in the economy.
She challenged AWEP to put in place initiatives that recognised and celebrated achievements of women entrepreneurs.
Dr Kaseba said the AWEP should partner with other players including the Government through the Zambia Development Agency (ZDA) to go round the region to look for markets for its members to facilitate quick repayment of bank loans to enable other people to benefit from the facility.
At the same accassion AWEP chairperson for Zambia Chapter Sylvia Banda said that Zambia being the headquarters for the Pan-Africa programme had been mandated to take the lead in supplying African products to the Global Super Store which opens in Pennsylvania in the United States of America (USA) in September this year.
Stanbic head of personal and business banking Mukwandi Chibesakunda encouraged AWEP Zambia Chapter to tap into the tenacity and innovation of entrepreneurial women who had demonstrated an ability to preserve their culture, whilst harnessing a livelihood.