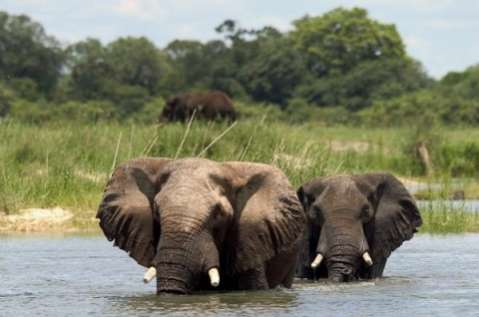 Two of out of a herd of elephants that were terrorizing people in Chief Sipatunyana's area in Kalomo and Zimba districts have been killed by the Zambia Wildlife Authority (ZAWA).
Kalomo Senior Wildlife Police Officer in Charge, Kaunda Banda confirmed the development to ZANIS today.
The Senior Wildlife Police Officer said the Jumbos were killed in Simwami area around 16.30 hours yesterday.
However, another stray elephant is reported to have been seen in Chief Simwatachela's area of Zimba district and is still posing a threat to residents in the Chiefdom.
On Tuesday, one of the Jumbos crashed to death a 35 year old man, Ketson Muzingwani of Mantanyani village while travelling in a bush path to his home around 02 hours. And Kaunda said the report of another Jumbo which is reported in Simwachela area would be followed up.