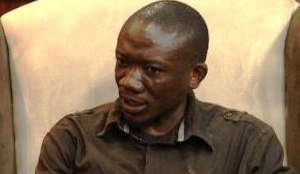 Gay rights activist Paul Kasonkomona yesterday pleaded not guilty to charges of idle and disorderly conduct by inciting the public to engage in idle and disorderly conduct by promoting illicit activities and was released on Kr5,000 bail.
Mr. Kasonkomona who was arrested from Muvi TV station where he appeared on a live programme promoting gay rights has been in detention at Woodlands police station since Sunday appeared before Lameck Ngambi at Lusaka Magistrate court.
His trial commences on May 15.
And Mr. Kasonkomona who is represented by prominent lawyer Sunday Nkonde of SNB legal practitioners has sued government for wrongful detention and mental torture he suffered since arrest.
In his statement of claim filed in the Lusaka high court, Kasonkomona claims police have been delaying to give him his tuberculosis and anti-retro viral drugs ARVs.
He says this puts his life at risk as it is against his medication timetable.